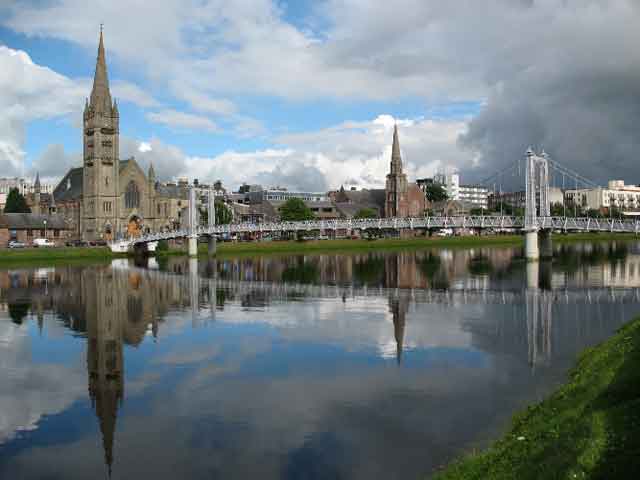 The River Ness
The River Ness runs through the city centre on its way to join the Beauly Firth. The river is the origin of the name Inverness which is from the Scottish Gaelic Inbhir Nis meaning the "Mouth of the Ness".
Ness Islands
The Ness Islands are situated on the River Ness upstream from the city they are a popular natural beauty spot. The islands could only be reached by boat until 1828 when the first foot bridges were constructed, these bridges were washed away by the great flood of Inverness in 1849, it was 1854 before the bridges were replaced and still in use today.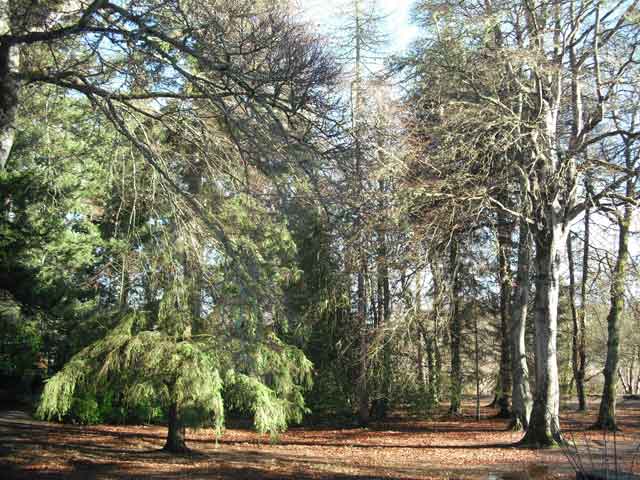 Ness Islands
The Ness Islands are a collection of small islands in the middle of the River Ness they are connected by a series of Victorian foot bridges. Common wildlife seen in the islands are seals,otters, bats and various seabirds. Fishermen can be seen fishing for Salmon from the islands.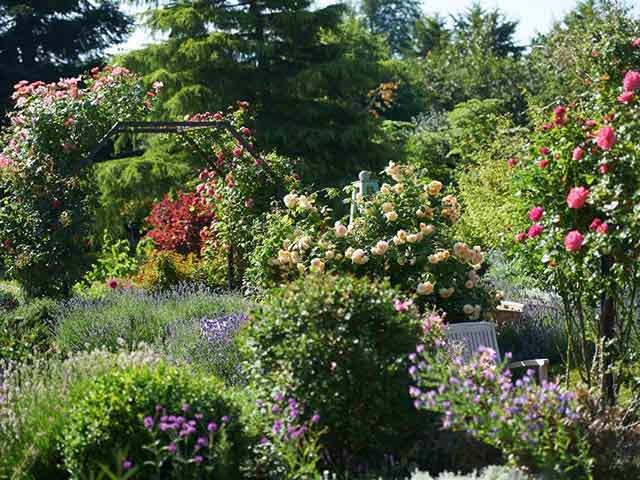 Inverness Botanical Gardens
We will stop for 20 minutes at this small Botanical Gardens giving time to view the award winning Cactus House, Landscaped Gardens and Greenhouses. It is a must see for any visitor.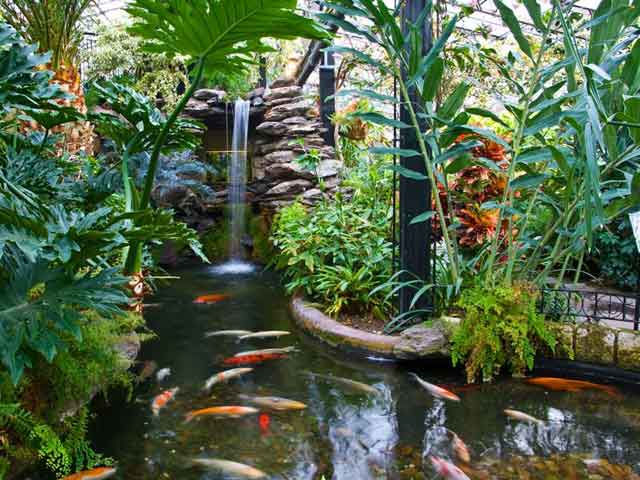 Inverness Botanical Gardens
The Inverness Botanical Gardens are full of beautiful floral displays with a cascading waterfall into a pool of Koi Carp. The gardens are a popular venue for wedding pictures and evening services.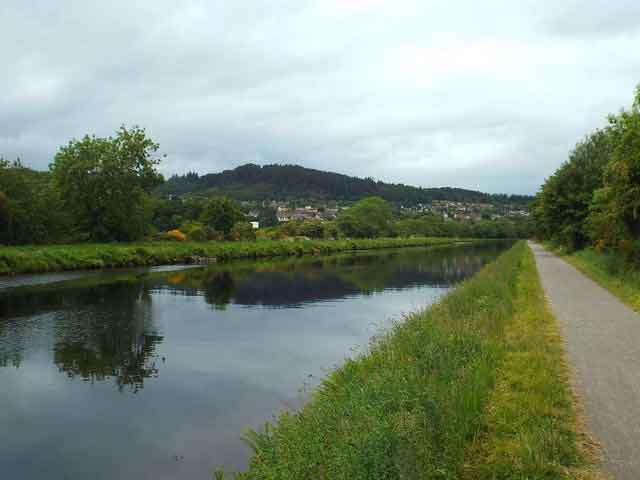 Caledonian Canal
The world famous Caledonian Canal runs 60 miles along the Great Glen from the South West coast to the North East coast at Inverness. Cycling along the canal towpath is a great way to experience the tranquillity of the Canal.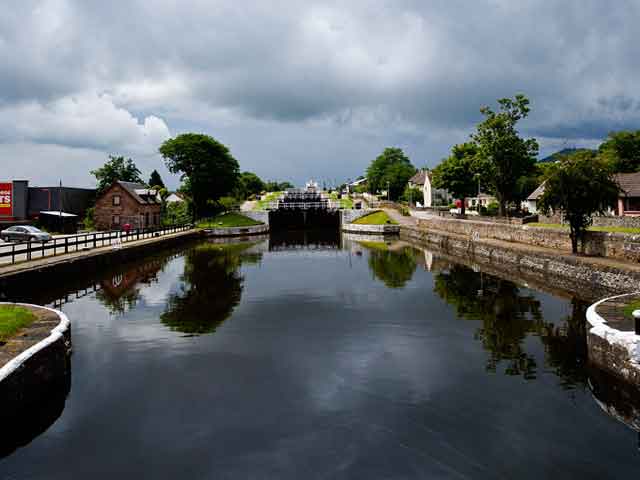 The Muirtown Locks
The Caledonian Canal is made up of 29 locks, the Muirtown locks are the last stairway locks before the canal meets the Beauly Firth. The locks have been in operation since 1822. Queen Victoria took a trip along the canal in 1873 which resulted in Inverness becoming a popular tourist destination.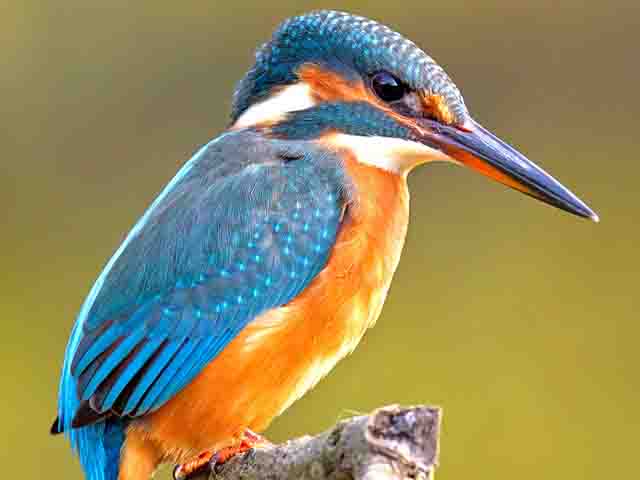 Merkinch Nature Reserve
The Merkinch Nature reserve is a hidden gem nestled on the shores of the Beauly Firth with amazing views over the Black Isle. The reserve has an abundance of birdlife that can be seen from Terns, Ducks, Herons and if you are lucky you could also see a Kingfisher or an Osprey.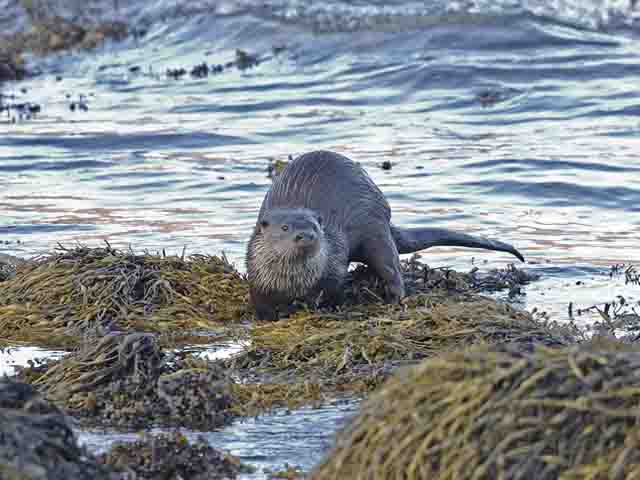 Merkinch Nature Reserve
The Nature Reserve is the 50th Local Nature Reserve in Scotland and the only one in the Highlands. It consists of 54 hectares of land and foreshores, to the West is where the River Ness enters the sea and to the South it is bounded by the Caledonian Canal where it enters the Beauly Firth where Otters and our Local Dolphins can be seen.